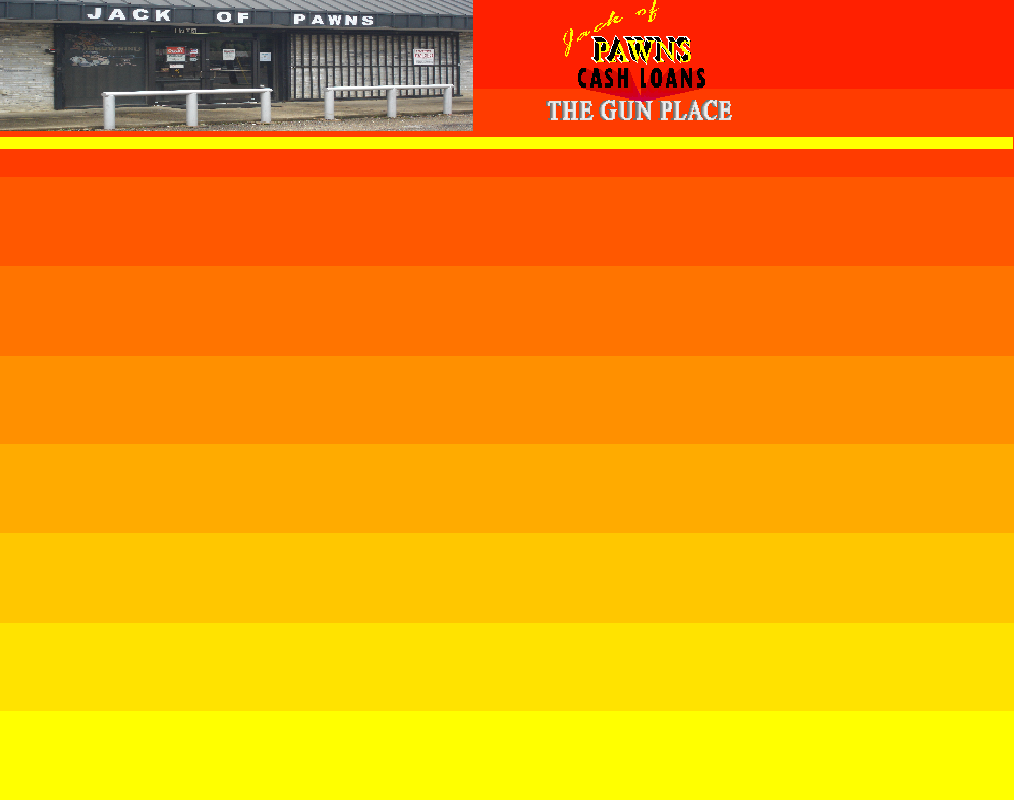 1704 E. Marshall Ave. Longview, TX 75601 Phone: 903-758-0559 Fax: 903-758-1757 email: wkmjackpawn@aol.com
The Jack of Pawns in Longview, Texas, is a locally owned company, established in 1978. As members in good standing with the Texas Association of Pawnshop owners since 1998, we loan money on firearms and jewelry only. We are a full line Browning dealer and have access to many other firearm and sporting goods manufacturers. We have in stock a large selection of bullets,primers,brass,and powder from all major manufacturers and are known as one of the largest reloading suppliers in East Texas.

The Jack of Pawns is known for having a clean and comfortable store where our customers may browse and look as long as they so desire. We pride ourselves in knowing our friendly, courteous staff is always willing to help customers find just what they are looking for. Our excellent customer service has helped us become voted for and recognized as one of "The Best In East Texas".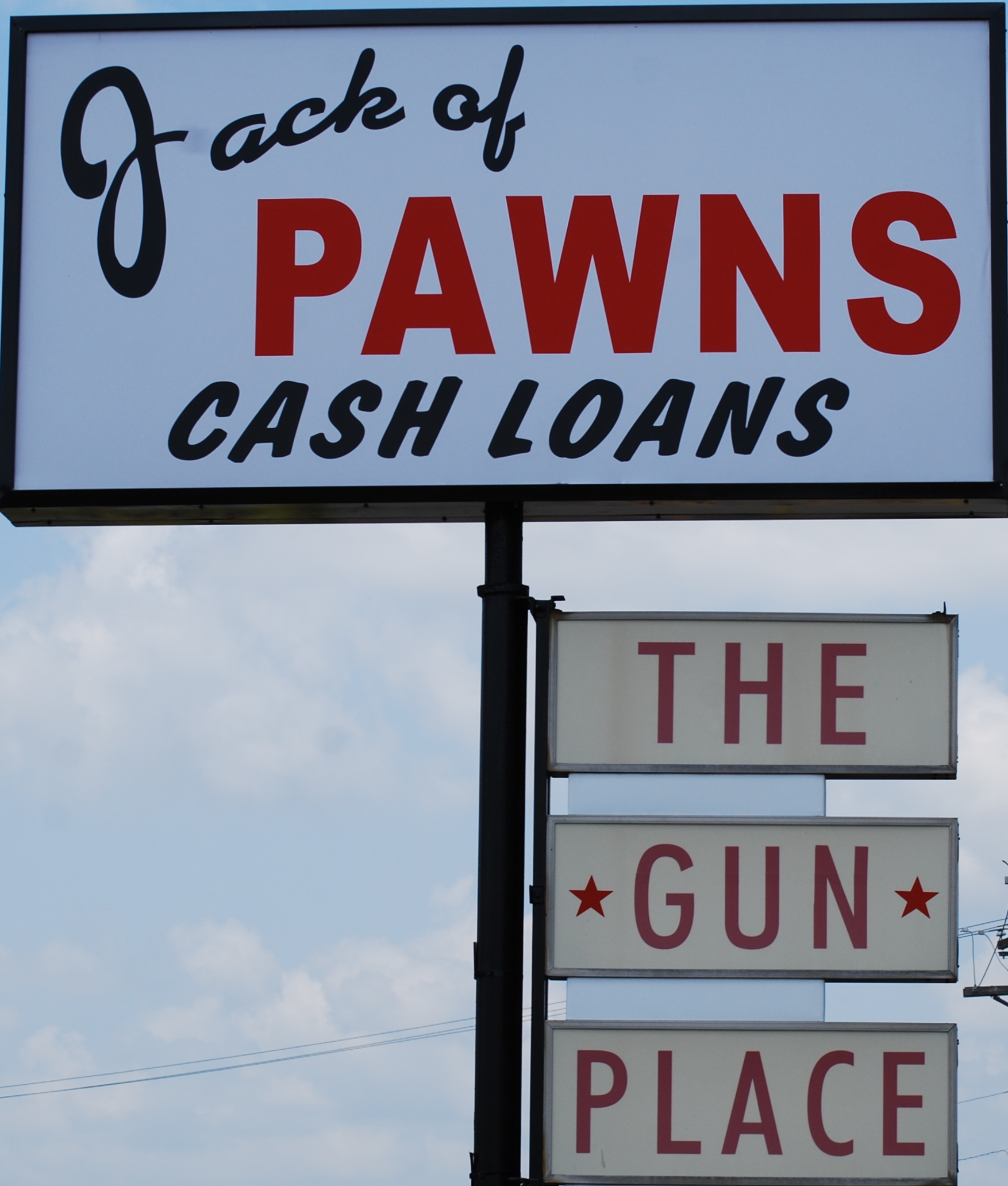 STORE HOURS
MON - FRI 9:00AM - 5:30PM
SAT 9:00AM - 2:00PM