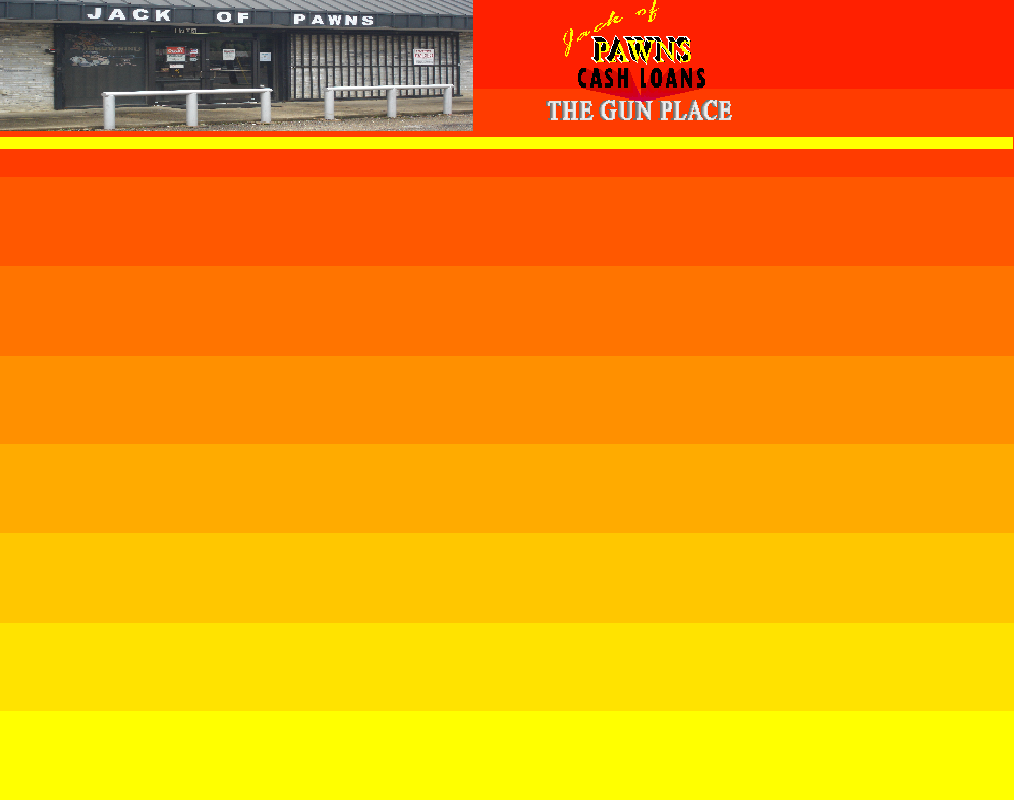 1704 E. Marshall Ave. Longview, TX 75601 Phone: 903-758-0559 Fax: 903-758-1757 email: wkmjackpawn@aol.com
Jack Of Pawns is your one stop shop for quality cutlery. We carry the name brands that you know and trust.

Browning, Case, Benchmade to name a few. Ask us about the wide selection on hand or what we can order for you.

STORE HOURS
MON - FRI 9:00AM - 5:30PM
SAT 9:00AM - 2:00PM